Patient Resources
---
We now offer you an easier way to take care of your pet. Request appointments, medication refills and get alerts when your pet is coming due for medical care.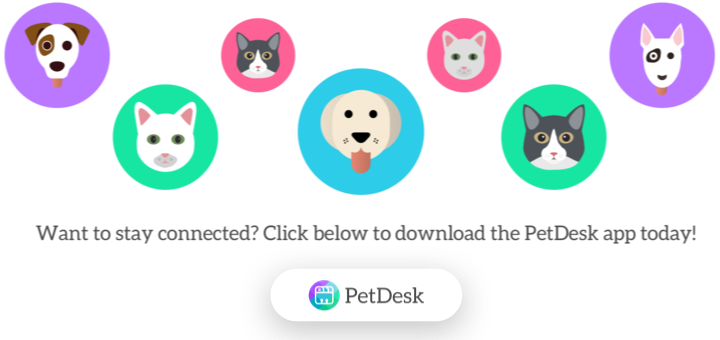 Spay/Neuter Programs
Beaufort County S.N.I.P.
The SNIP program is an income based program designed to help those receiving public assistance or low-income households in Beaufort County with the surgery cost of spaying and neutering personal pets. One application will cover all pets in your household. Applications are available through the Beaufort County Animal Shelter, Dept. of Social Services and the Health Department. This program is not supported by taxpayers' dollars but you can offer support by purchasing Special interest plates issued by the NC DMV.
Friends of Animals
Spay/Neuter Certificate that will cover the entire cost of surgery. Visit the website for information on additional fees. Vaccinations are the responsibility of the pet owner. In most cases, this is the most cost-effective option for pet owners (if you do not qualify for SNIP). Contact your veterinarian to confirm their participation in the program.
www.friendsofanimals.org/spay-neuter.com
Happy Jack (Friends of Man's Best Friend)
This is a certificate that can be purchased through the mail or in person for the cost of $50.00. This will cover up to $75 of the cost of surgery, giving you $25 off the total cost. Contact your veterinarian for information on additional fees. To order a certificate you will need to mail a check and self-addressed stamped envelope to:
Happy Jack, PO Box 475, Snow Hill, NC 28580
252-747-2911